The Best Accessories for the MacBook
Apple's MacBook Pro range has just received an impressive upgrade inside and out, although the size, shape and design have stayed the same. While this may seem a shame when compared to the ultra-thin Retina Display model, it means that accessories are plentiful, as they've been around for last year's model and the year before that too.
There are thousands of accessories for Apple's popular MacBook Pro range, ranging from cases and bags to cables and docking systems. We've put together a selection of essential accessories to compliment your new or old MacBook Pro in every way.
Incipio Feather Case – £29.99
The MacBook Pro has a beautiful silver finish which is unfortunately vulnerable to nasty scratches and dings. A sleeve will protect it in for transport, but we find that a permanent cover will keep your piece of kit safe at all times. In our opinion there's no case better than the Incipio Feather – comprising of two tough plastic pieces, it snaps onto the lid and the base of the device to provide protection.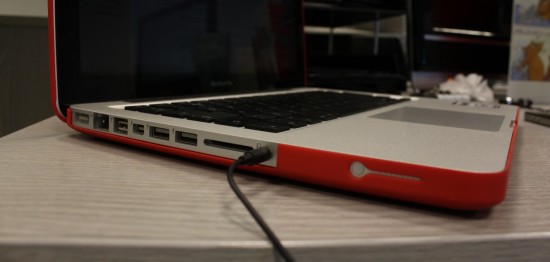 The case itself is less than 1mm thick and allows full access to all ports around the laptop, and is available in a wide range of bright colours or just the white or black for those who don't want to draw attention to their gadget. Slim, stylish, easy to fit and offering great protection, the Feather is a must have.
be.ez LE Reporter – £69.95
Laptops are perfect for the roving reporter, photographer or anybody who needs to take their computing on the go. With one as pricey as the MacBook Pro, you'll want to have something sturdy, protective and equally as stylish to protect it. There are plenty of satchels and other bags out there, but we love the LE reporter from be.ez.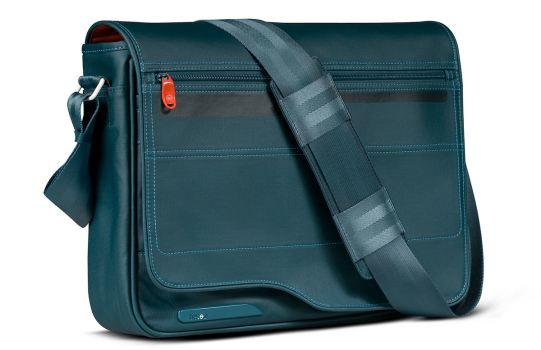 Many laptop bags try to add too many pockets and compartments and thus become big and unwieldy. The LE reporter is slim and light, with a central padded compartment to stash your MBP, the main internal area and four large zipped compartments inside and out of the bag for your documents, pens, memory cards and anything else you need to take with you. The material used is PVC coated and therefore waterproof, making sure that none of the outside can get inside to your valuable laptop. These are available in several different colour ways, for the 13 and 15" MacBook Pro models.
Neet 1.8M Mini DisplayPort to HDMI Cable – £10.95
While many Windows-based laptops use VGA, DVI or HDMI ports to output a picture to a monitor or TV, Apple's MacBook Pro models use a Mini DisplayPort. Unfortunately this led to some complications with the HDMI standard, resulting in many adaptors being pulled from the market.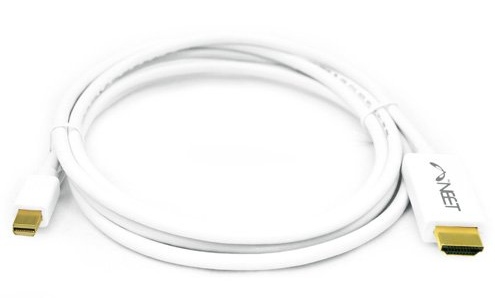 You can stump up some serious cash for a cable or adaptor to connect your MacBook Pro to a HDTV or monitor via HDMI, but there's no need. We find that the Mini DisplayPort to HDMI cable from Neet does everything perfectly, and for a few pennies under 11 quid. A single cable solution, it'll send both picture and sound to your TV with no hassle.
Henge Dock - £59.99
The Henge Dock is probably our favourite accessory for the MBP in a while. It offers a neat and stylish docking solution, allowing all of your connections to be secured into the dock and ready to slot into place when you insert your MacBook. All ports from the left side of the notebook are supported, and you get a host of adaptors to help put everything into place.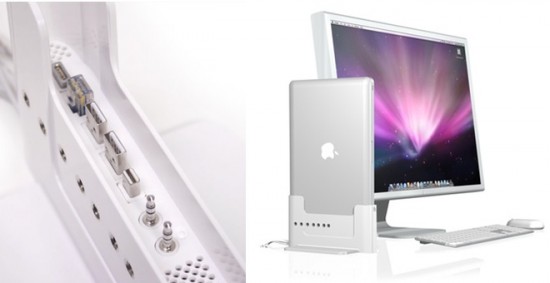 Your charger, Ethernet connection, USB, Thunderbolt and FireWire accessories and a video out cable can all be hooked up and ready to go with the Henge Dock. Simply slot in your MBP and the picture will output to a monitor or HDTV, you can have your sound output to a sound system and all peripherals ready to go. It's extremely easy to set up and use, and a must for those who often hook up to a TV with their MacBook. Available for all sizes of the MacBook Pro range.
APPLE MacBook pro 13 inch Keyboard
TheAPPLE MacBook pro 13 inch Keyboard aluminium body doesn't deal too well with users who wear a wristwatch. Unfortunately the abrasion results in the silver finish rubbing away over time, and if you wear a metal strap watch, you're likely to see scratches too. The solution? A palm guard.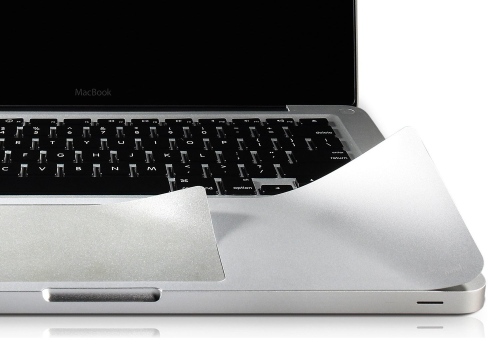 is the best in our opinion, and simply sticks down to the area south of the keyboard on your MacBook Pro. It adds a protective film to the metal finish to prevent any scratches and wearing of the finish and it also protects the glass touchpad against the same fate with a separate touchpad protector.